June 29th, 2016

__________________________
Here is video footage of the parade at Burning Girl from 2014. Thank you to Phil Kowalski and Jan Van Tassell for shooting the footage
____________________________________


June 26th, 2016
________________________

My art cars are ready for the parade at Burning Girl! We resurrected the "Church of Burning Girl", added a "Clown Carriage"(suicidal clowns needed to ride the ladders), and turned the Ranger into a "Starr Horse" pegasus. You can decorate your bikes for the parade too. In fact I encourage everyone to bring bikes. It is a long walk from Cow Camp to the Saloon, and even farther to the bridge.


June 20th, 2016
______________________

Try to get to Burning Girl on Thursday, June 30th if you can

Main Event Schedule

Thursday night: Party in the Starr Saloon held at 7 pm. (bring a bottle to donate to the Saloon).

Friday night: Wine party and Fashion Show held at 5:00 pm at the Wine Bar by the house. (bring a bottle of wine to donate to the wine bar, and Burner clothing you'd like to barter for the fashion show).

Saturday Night: Parade and Burn starting at 7 pm in front of the barn. (bring art cars, Mardi Gras masks and beads for the parade). We will circle around the esplanade a few times then go to the Burning Girl for the burn (bring drums if you want to be part of the drum circle, and caution for the burn). We will set up a perimeter around the "Girl". Please stay outside this perimeter during the burn. Fire danger is real, and winds have been high. This needs to be a carefully orchestrated burn and everyone's maturity (Okay, at least fake it:) and cooperation is needed to make it a success!


June 17th, 2016
_________________________

In regards to the river at Burning Girl, we drop the tubes in by the stage and get out at the house. There is a big sign telling you where to get out. Don't tube past the sign or you'll get caught up in barbed wire. Also, Bring river shoes, or canvas sneakers for the river. You'll be glad you did.


June 14th, 2016
______________________

On your way out to Burning Girl please support and respect our community in Yerington, Nevada. It is important for us to maintain a good relationship and standing in the community of Yerington and the surrounding neighbors. This will be the 8th year for BG, and so far they still like us. :) Please help us keep it that way. I want the folks in town to say, "Those people may be weird, but they sure are friendly". So go ahead and buy supplies in town, but do it with a big, respectful smile on your face. Also, no need to talk too much about the event. We don't want bored kids from the local high school to try and hop the fence and create any trouble. So if anyone asks, just smile nicely and say that you are invited to a PRIVATE party, out on a private farm, and leave it at that. Thanks for your help on this.

Groceries Scolari's Food & Drug (they sell dry ice)
176 West Goldfield Avenue Yerington, nv 89447-2394

Radio Station KSVL FM 92.3


June 14th, 2016, From Mista Fur
____________________

Just over two weeks away! Mmm mmm mmm. It's come to our attention that people were not aware they could invite their friends to this event page. You can! If you've been invited, you can invite others so please do.

Address, directions, and further details will be provided next week! Tickets and a handful of vehicle camping passes are still available at

http://mmm2016.brownpapertickets.com/
June 6th, 2016

_________________________
Catwalk Clothing Swap at Burning Girl:
Here is the plan for the Catwalk Clothing Swap:
We will assemble by the house for the wine party Friday evening around 4:30 or 5. After every gets fully lubricated — an hour or so— we will begin the Catwalk Clothing Swap. Everyone should bring clothes to swap to the event even if they don't want to model. LABEL YOUR ITEMS (a safety pin and number works).This way you have something to barter for things you may see on the runway that you want. If you are willing to be a model please go over to the fountain area and put some clothing on to strut. When you exit the runway, hang said clothing on the clothesline for barter. Go to the fountain to select more clothing to strut. We need models of all sizes and genders. Let's all contribute to make this a success! After the wine party we will head to the stage and enjoy the bands in front of that river! Leave no trace and take all your belongings with you when you go.
1. During the wine party you can display your clothing around the stone fountain seating area. This is where the models will select what they want to wear according to size.
2. Plan ahead and prepare appropriate models that will fit your clothes. If you don't have any willing pre selected models you can leave your items on the fountain for high maintenance models to select and strut for you (label your items).
3. If you are willing to be a model please go to the fountain and select clothing to strut.
4. Models line up by the back door of the house wearing clothing they'd like to strut and swap
5. Models will strut the cat walk, do some pageantry if so inclined, then retire their clothing to the clothes line by the fountain.
6. The clothes line should be reserved for clothing that has been modeled. (So no hanging stuff unless it has been fresh off the runway).
7. After you've exited the runway, and after you've hung your items on the clothesline for barter, you can go to the fountain and select more items to strut on the runway.
8. If you have clothes you want to swap, but don't want to model you can recruit another model to walk it on the runway.
9. The fountain area is reserved as the model changing area.
10. Models might want to wear bikinis so they can freely slip in and out of clothes.
11. Anyone who likes a runway fashion item can go over to the clothes line and barter with the owner to swap.
12. We will have music in the background and everyone at the wine party will be cheering you on.

So shave your legs, pluck those strays, and bring on the false eyelashes! We are about to premiere the first ever, Catwalk Clothing Swap at Burning Girl 8! ...Here is a really weird Catwalk Map.


June 4th, 2016
_______________________

From Keith Cloutier

Ok folks, one month to go until we are given the opportunity to to show Ric and Melinda our deep gratitude and appreciation for opening their hearts and home to us. My name is Keith Cloutier and I am the volunteer lead for the parade. If you've been before, you know that Melinda loves the parade. So let's make this the best parade ever on Rancho Rico. The theme is MardiGras and we need your participation. This won't happen without you. This is your parade, we need your beautiful faces and bodies to make this happen. 100% participation would be freaking magical. The parade is Burn night and has typically made one or two trips around the property (to pick up the laggers) and ends at the Girl. Ric, can we decorate that new John Deere? If you bring a quad or razor style vehicle, decorate it! Sheets covered with spray paint graffiti art are an easy disguise and make the parade more festive. Bring blank sheets and colorful spray paint and let the kids decorate them the sheets there. What unique talent can you bring to make this really special? Do you play an instrument? Dance? Play a horn? A tuba would be fantastic. ( Bad horn players welcome, we'll have a practice.) Do your kids play in a high school band? A marching band drum? Masks, burner bikes and costumes! Let's show Melinda and Ric the spirit of participation and make this the best damn parade ever! How can you participate? Let me know your ideas, this thing works only with your participation. Did I mention Melinda LOVES the parade? Let's show her the love and participation that only a burner style parade can muster. Keith


May 11th, 2016
__________________

Don't forget to bring a bottle for the Starr Saloon. The Starr Saloon is an old western style building but doesn't have any booze supplied. We aren't selling anything and we aren't providing alcohol at the party. Minors are not allowed unattended in the saloon. —And watch those stealthy teenagers (I was one of them). They will try to sneak and sip, and that is a liability for our host. If you see minors unattended in the Saloon please eject them, and find their parents. Parents get one warning about their teens. The second warning and the whole family will have to leave .



May 10th, 2016
___________________

Mr. Fur came out to Rancho Rico this week and I am getting sooo excited for our AKA "Burning Girl" party! We tubed down the river and it was spectacular! The river is high, but not too high. It is a 20 minute float of pure enjoyment. All the camps look beautiful and the field is finally as green and healthy as the neighbors. If any of you are on the fence about coming, get off the fence and come! You won't regret it. All the good energy, creative spirits and beautiful sacred land are inviting you to join us for a monumental event over the 4th of July. Hope to see you there!

July 4th, 2015
_______________________

To celebrate the one year anniversary of Burning Girl on the 4th of July I have uploaded the zombie movie. It is 20 minutes long so settle in, and enjoy.
"Dawn of the Dancing Dead" is a time-traveling, zombie, western we made at Burning Girl and other events. I will edit the BG7 event footage next.
I want to sincerely thank every one who participated in the making of this film! We had up to five cameras at several events, many actors, make up artists, directors, costume, and set designers. It was a collaborative effort, and so much fun! It was a real puzzle putting all this wonderful footage together to create a story. Thank you all, thank you so much!

1/16/15
____________________________


I finally started editing the footage from Burning Girl 2014 and it is wonderful!! I am sorry there has been such a long delay but I needed a break. I am ready now!! I am blown away by the amount of effort we all put into the party, and making the zombie movie. Really tremendous! I will start editing the short zombie movie for the kids first, then move on to the BG event footage that Phil Kowalski shot. I'll post updates here on
BG website and
on the BG Facebook page. Stay tuned...Yeeeeeeooowww!
7/9/14
_______________________


There have been some great Burning Girl Photos!!
I posted photo links to the Phot page of this Burning Girl Website. You can see all the photos that have come in so far. Please feel free to send me more photos directly and I can add them to the site.



Photos click here:
7/7/14
____________________________
Burning Girl 7 was wonderful! Thank you to ALL!
Ric and I just left the ranch and I wanted to thank you for all the collaborative effort to make this event such a success! We created something so inspiring at Rancho Rico with all the playful and creative energy, hard work, and collective team effort. This year feels like perfection. Thank you for making my dream come true! There were too many people to thank individually because we ALL made it happen. Thank you to the event leads, art car participants, movie making team, the burn team, the musicians and clubs tents, all the services, and camp site leads, and all the special parties and camps. Thank you, thank you! The Early DPW team worked so hard coming a week early, and didn't leave until 1 pm on Monday. I want to give a special, special thank you to them. Bad Ass!
Everyone respected the property and no one got hurt! The parade was the funniest, raggedy-taggedy-ist thing I ever saw. I was in the first truck tossing beads and the kids were soo excited. The view of the art cars behind us, in all shapes and sizes, was the best! And the horns sounded really good!
Everyone really enjoyed the wine party and contributed to make that a great kick-off event to gather the crowd and mingle under the big shade tree at the wine bar.
The burn was flawless and in great hands with the burn team. The drum circle helped to build the climax when the girl went up in flames.
We got some really cool footage of zombies at the saloon. the children got the dance fever, gave birth, super soaked each other, and ate necrotic flesh. We had several people helping on camera, make up, and acting, and that made it go really smooth this year. I can't wait to edit the movie and show you all.
I had so much fun at the 70's disco party, David Bowie party, and dancing in front of all the wonderful bands. I heard there were some cool dance parties out in the field too, but I couldn't stay up late on Saturday night from pure exhaustion from so much excitement and fun. I kept looking out the windows from the house and every gathering area we had built was full of people enjoying each other. Beautiful art cars were circling the roads and all the camps were glowing with the care and beauty people put into them. It was truly wonderful to see the property come alive like that.
We have made a new community and whether this be the last Burning Girl at Rancho Rico or not, we will always have our Burning Girl friendships. Please let me know if you'd like to lease Rancho Rico for one of your events. Now that you all know the lay out of the ranch It could host some other camping events. I hope to stay in touch with all of you through out the year. Lots of Love!!!
Melinda
Orange Dot Trail
Can you survive the Orange Dot Trail?
Take a trip across the foot bridge and follow the orange dots through the meadows, woods, Lion's Lair, Tipi view, and Sage Maze. Take at least one bottle of water per person. It takes around 45 minutes round trip.
_________________________




June 28th, 2014
___________________

Someone asked about showers: There are 3 showers and one big bathtub. One hot shower (in the Barn), one cold shower (By the fence), one luke-warm shower (Mosaic Burning Girl behind Edgar), and one hot bathtub for 6. They are for everybody to use and share


From Joe:

HI everyone! Regarding camping...,Tramp, Left Bank and TIpi Camps are for tent camping. At Center Camp we will have an area set aside for tents only. We also have a bit of room in Center Camp for smallish, interactive pre-placed theme camps. If you are in an RV or have a larger group, please come prepared to setup in the field, with me, and then move your vehicles to the parking area. Questions about specific placement? email placement@ccnv.us









June 24th, 2014
___________________


Ric and got out to the ranch yesterday and it is gorgeous out here. Not too hot and everything is so green. The field just got cut and yielded 121 - 1300 LBS bales! That is 78 tons of alfalfa. Best field in the valley he says! Ours was lake bed silt whereas the other fields were created by man. Look what a farmer I sound like! Anyhoo, the river is quite low. Tell everyone to bring floaties, but may end up using river shoes and walking more than floating. Also...If you are DPW, we could use weed whackers, nippers and tools for camp clearing. Every camp is overgrown already and needs to be cut. Also wouldn't hurt to pack a can of Ant spray before you set up your tent. The ants love summer time.

Medical at Burning Girl
We will offer minor First Aid at the greeter area, next to the house. The main house and phone will be available for major emergencies. There is a hospital in Yerington South Lyon Medical Center 213 S Whitacre St, Yerington, NV 89447 Phone:(775) 463-2301 They have a helicopter pad for Reno transport in the case of a serious injury. Please use common sense and be safe! I'm sure we will scare all the snakes away when we arrive, but be aware that rattle snakes do live out there and zip your tents when you are not in them and stay on the paths when exploring the ranch. So far in 6 years no one has ever been seriously hurt out at the ranch other than a few scrapes from the river. So let's try and keep up that record and have another safe Burning Girl in 2014.

From Katya Murthy:

Hi, I'm the lead for the Greeters. We will be the main connect for welcoming, event schedules, any first aide, messages, lost but found and ranger needs. Please have your registration number handy when you roll in so we can quickly get you connected to you're camp and volunteer leads, off with the placement crew to get you settled in and ready to PARTY!! I just want to remind everyone that they must wear a wrist band the whole time. If you need a replacement please stop by again. Also, please try to drop off all your things at your camp before settling in and park your vehicles by the main gate so it keeps the area open and available for others since space is so limited. All you wonderful volunteer greeters; if I haven't emailed you to get scheduled yet, please get in touch at VKatyayini@gmail.com. We can never have too many welcoming and getting people taken care of!
June 6th, 2014
____________________
One of my favorite things at Burning Girl is the parade right before the Burn on Saturday night. The past two years our Tuba Man, and Trumpet Man have lead the roving jazz band from the saloon to join the art cars as we meander to the burn. This year, unfortunately, both blowers are not attending (Blows!) and we need some horns. Banjo Man has volunteered (Danny Uzi), Kazoo Dude (Darren Nelson) and Tamborine Chic (Amy Gervais) but we don't have anyone else yet. Would any of you be interested in blowing a horn, or banging a drum, or any kind of Mardi Gras sounding jazz music? (You don't have to be good). It would require bringing your own instruments, or bringing one for someone else to borrow if you have extras. Please email me and I will forward the information to the parade volunteers to coordinate more details as we get closer.
Roving Jazz Band in New Orleans




June 4th, 2014
________________________


Cat-Nip Camp is hosting a wine tasting event on Wednesday, July 2nd (Opening Day) in the Courtyard by the house at 4:30 pm. Everyone please bring a bottle of your favorite wine to share. We will meet and greet all the new people this year. Also, don't forget to bring a bottle of something to donate to the VooDoo lounge. They are hosting a martini party with ties and top hats on Thursday night, 8 pm, and Mojito Hour Friday and Saturday afternoons at 1pm.

...And, as always, bring a bottle to donate to the Starr Saloon.
May 30th, 2014
_________________________
Only 30 days left until I close registration for Burning Girl on June 30th! I can't believe it is right around the corner.
Register now if you plan to come to Burning Girl this year. The registration, donation, and volunteer chart are a lot of desk work for me so it would really help me out if you registered now rather than wait 'til the last few weeks. The weeks leading up to the event I will be outside working at the ranch and can't be swamped with office work. So, please, be kind to me, and don't flood me with registrations at the last minute : / Everyone will need an admission number for entrance and will need to register. Please pass this along. Thanks a lot.
And bands... please encourage your friends and fans to come! We want to raise more money to pay you! Spread the word, and tell them to register now so they can secure an admission number.
Other little notes:
1). I will be sending out the volunteer lists to leads after next week
2). I will send the ranch address the last week of June
3). The party starts July 2nd
4). Bring Western Saloon costumes for the movie
5). Bring Mardi Gras masks and beads for the parade
6). This is the year of the artists! Go crazy with costumes, art cars, music, photography, installations, and dance!
Thank you, Melinda
May 13th, 2014
____________________
Here is a link to a scene we shot for Dawn of the Dancing Dead Picture Show with The Weissmen. Special guests Amy Gervais, Cathey Cotten, Elena Andreeva, and Kelly Peterson
singing Lady Marmalade
.
https://vimeo.com/user5215929/review/94767551/ecd4498e06
We'll shoot the zombie scenes at Burning Girl on Saturday morning, July 5th. Meet us in the barn at 10 am to get your pussing sores, necrotic flesh, and open wounds. Bring 1863 western ware for costumes.
May 2nd, 2014
_________________________
Cat-Nip Camp is back!
Look out for Cat-Nip Camp's daily Cocksicle Promenade at BG7


Cat-Nip Camp will be making cocktail popsicles and serving them daily from their Cocksicle Cart as they meander through the camps. Listen for the bells. It'll be hard to miss them in their pink aprons and paper soda jerk hats. They will offer Kid Pops too.



April 29th, 2014
______________________
BG 7 T-Shirts
Burning Girl T-Shirts are available on Zazzle.com.

You can select any style or color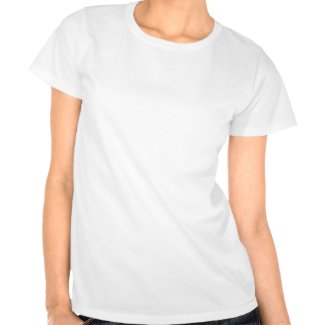 BG7 T-Shirt
by
Maximovab
Design your own
custom tshirts
at zazzle.com
April 25th, 2014
_________________________
Burning Girl 2014 poster
Get size 11" x 16" for $10.80



Burning Girl 2014 poster is ready for sale on Zazzle.com
Artwork by Eyeball James Nelson and Mot Rendrag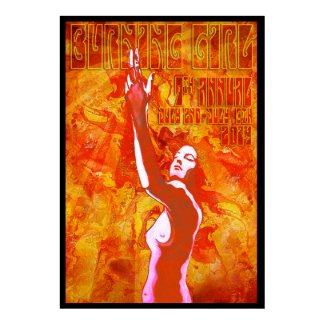 Burning Girl Seven Calendar 2014 Poster
by
Maximovab
Check out more Burning Posters at
Zazzle




April 22nd, 2014
________________________

We've got a total of 9 bands scheduled to play Burning Girl, plus an open mic set on Saturday at noon. Two new-comer bands have joined the line up. Charley Dickinson's band, Metaphor Lunch, plays 1 pm in the afternoon on Thursday, July 3rd. They are a soft rock band out of Reno. And Shaddix & Wright play Thursday night starting at 7 pm. They are an eclectic mix of 70's, 80's, and 90's, also out of Reno.

Wednesday night is an open jam on the stage, so any musician is free to jump up on the stage and jam with each other to get a feel for the stage and sound.

This year is the year of the artist, and we celebrate the bands starting Wednesday afternoon through Saturday night!




April 14th, 2014
__________________
We need a lead for Kids Camp. My earlier post about Marie and Nathan Gilbert leading the activities for kids was a false alarm. Apparently they can not attend this year after all. Last year Kids Camp was held at the covered patio behind the barn by the swings. It turned out really well. If you'd like to lead please let me know on the registration page. We have volunteers to help you organize and do shifts. Last year the feedback from kids was that it was really fun at Kids Camp.

Register Here: http://www.burninggirl.myevent.com/3/custom_form.htm
April 9th, 2014
______________________
We have a new band scheduled for Wednesday, July 2nd, the day everyone arrives. They are a local Gardnerville band called The Craig Crow Show. They play loads of original songs, funk, blues and rock. They go on at 3 pm on the first day of the party, so be sure to get your camp set up early so you can relax by the river and enjoy their jam.
April 7th, 2014
_________________________
Cairo Derdevanis will sing a couple songs at 1:30 on Saturday, July 5th for the Open Mic set at Burning Girl. She is only 15 years old and sings like an angel.




April 3rd, 2014
________________________

Empress Rosa's Wedding Palace is returning to Burning Girl 2014!

Paula Povilaitis will officiate weddings all weekend in the self-service wedding and chill space. Ric and I might renew our wedding vows with her. We've been together 8 years now, and leaped the 7-year itch with out a hitch!






April 2, 2014
_____________________

We have a new image for BG7! Eyeball James Nelson and Mot Rendrag collaborated together to make this beautiful art piece. This is a combination of the two of them. — Two canvases, collage, layers and layers and gobs of talent. Simply beautiful. Thank you both!



March 28th, 2014
___________________
Snake, Rattle and Roll Camp will be camping in the "Ghetto" again this year. Stop by for a Snake Bite Shot before launching your float in the river by the stage.




March 26th, 2014
____________________

Flambeaux Camp has registered and promises to bring their art car for the Mardi Gras parade, and their Rhino for river rafting transportation. They are a long time Burning Girl camp, and consist of about 7 RVs in Center Camp — Always a party! Their very own, Monica Bottorf, is scheduled to sing on Saturday, July 5th at 12:30 pm during the Open Mic set. If you want a spot during Open Mic, contact me.




March 23rd, 2014
______________________
Be our guest for the "Dawn of the Dancing Dead Picture Show " party.
The Weissmen will be performing and we will all be in the movie shoot!
We will be shooting scenes for a feature film during the day at 19 Broadway in Fairfax, CA. It is a time-travel, zombie movie, blended with Rocky horror Picture Show, and The Shining. We have been shooting in several locations in the Bay Area and Nevada. This is our Marin County shoot party. We want your participation! We need actors!
The Weissmen will play the song, "Lady Marmalade" with Amy Gervais, Elena Andreeva, Cathey Cotten, and Kelly Peterson on vocals. The scene involves a party with everyone in funky costumes. Dress in Burning Man style, funky attire. Think sunglasses, crazy hats, wigs, and clothing. We will also be shooting the duel sword fight scene that ends in in a bloody chainsaw murder.
We have access to the venue from 12 noon 'til 6 pm. If you can't make it right at noon, come by when you can, and we will get you into a scene. The film should be complete and ready for viewing Fall 2014. You can see photos from prior movie shoot parties Here:
https://picasaweb.google.com/lh/sredir?uname=102066582014423571502&target=ALBUM&id=5993348120080388897&authkey=Gv1sRgCNfExNiRkpS2JQ&feat=email
March 21st, 2014
_________________________
Bernie Beauchamp,
and his colorful friends, have registered and will be entertaining us again at Burning Girl this year.




March 15th, 2014
________________________

Rum Dum Camp has registered and promises a repeat of last year, with deep fried Oreos and Rum Dum cocktails. Nothing like an ice cream drink to cool your throat, and a shot of sugar to keep you going in Nevada in July.







March 14th, 2014
________________________


Local talent, Ten Dollar Pony, straight outta Gardnerville, Nevada, will be playing Burning Girl at 3 pm, Thursday, July 3rd.

They are a Burning Girl alumni duo band playing Indie folk rock acoustic with original music and eclectic cover tunes.





March 13th, 2014
___________________________

Please note, the gate opens on Wednesday, July 2nd at 10:00 AM
We have limited resources and security, so we are asking
that you wait until then to arrive and set up your camp.

The only exceptions are for those volunteering for Dept. Public Works
(DPW) and leads for large or complex projects such as VooDoo lounge and Stage crew. If you still wish to come out early, sign up for DPW, but be ready for some intensive weed whacking, chain saw, river and land clearing.

We will require a registration ticket this year for entrance into the gates so if you plan to come, you must register, pick a volunteer area, and access your registration number.
http://www.burninggirl.myevent.com/3/custom_form.htm
Keep abreast of all updates and important notices by joining the Burning Girl Facebook page
March 12, 2014
___________________________
Rod Coleman's Alt Camp, will be returning to Burning Girl this year. We can capture the beauty of his fabric experience through Marianne Pool's photography last year.
https://plus.google.com/photos/102066582014423571502/albums/5989954488238138097?banner=pwa&partnerid=pwrd1&authkey=CPfT_-C7hfiDlwE
March 4th 2014
________________________
Magic at BG7! PLAYA MAGIC has registered, and Tom WIESE will host 3 Magic Shows, including one during the wine event. Be sure to register for your admission number this year. We're already up to #105 and it's only March 4th. We'll cap the event at 600.
http://www.burninggirl.myevent.com/3/custom_form.htm
March 3rd, 2014
___________________________

The ridiculously talented, Kelly Peterson is confirmed to play Burning Girl 1014. Catch her at 1 pm, July 4th, as you float down the river in front of the stage.




March 2nd 2014
_____________________


SIDESHOW is back!

They've registered for BG 7 and will set up at the fork in the road again. Stop by for a corn dog spin, 'living freak' photo opportunity, and freak art exhibit.





March 1st 2014
_______________________________



Jerry Bowden & The Soul Rockers has confirmed to play Burning Girl 2014. They go on after the burn at 10:00 pm Saturday, July 5th http://jbsoulrockers.com/




February 26 th, 2014
_____________________________________




Every year at BG we shoot an episode of the No-Dance Dutchman movie. This year the children of the Starr Saloon get infected with the zombie virus! Starr and Bear travel through time to save the rabid children. We will edit that footage into a G- rated vignette movie for the kids to participate and enjoy. Bring your Saloon costumes and Zombie costumes so you can be in the movie. We'll shoot it Saturday morning July 5th at the Saloon.

… We are also shooting full length feature film all year round: "Dawn of the Dancing Dead Picture Show". We will roll the Zombie BG footage into this full length feature film. It will be R rated. We will be shooting Clown Town scenes for this movie the 4th weekend in March in Bay Area. Hope you can participate!


February 17th, 2014
_____________________________________

Burning Girl Registration is open!

It's that time of year to start planning for BG7! The theme this year is the Year of the Artist. We really encourage all of you to create artistic theme camps, art cars, costumes, and interactive experiences for the party.
There are some changes to the BG registration process this year so please read carefully, and pass this information along to those who plan to come.
Registration for every participant will be required this year. A donation site has been created and the requested donation amount is $30./ person. Individual admission numbers will be assigned after registrants have processed through the donation site. Each person needs their own admission number to access entrance at the front gate. From there you will be directed to the greeter tent for your wristband. Everyone at the party will need to wear a wristband throughout the event. This includes every child. So if you are bringing a family of five, then you will need to register all 5, and each one will have their own admission number.
Please register on the Burning Girl website at:
http://www.burninggirl.myevent.com
Summary:
1. Requested donation of $30 per person upon registration (more for teenagers! Ha ha!).
2. The funds will go for dumpster, outhouses, ranch hand clearing, security, if needed, and bands. We don't want Ric to have to come out of pocket again this year (He has the past 6 years).
3. Participants will need to have their Admission Number to enter Burning Girl gates. No "drop Ins" this year.
4. Wristbands will be required for all participants of BG7. Wristbands will be given at the greeter station. If someone doesn't have a wristband they will be asked to return to the greeter station to get one.
5. We will not be paying volunteers, however volunteers who come out early for land clearing and manual labor can have their registration donation waived. Everyone is encouraged to pick an area to volunteer while at the party.
6. Band member's registration donation is waived however, we request the others in your party donate the suggested 30.00 per person. We want to thank bands for giving up high-paying, valuable gigs last 4th of July to play free at BG6 for the Year of the Gift. This year we celebrate you in the Year of the Artist!
9. We need leads in the following areas so please identify if you want to be a lead on your registration form.
A. Venues - Coordinate volunteers for shifts to check/clean up of the venue ie: check lights, generator fuel, supplies, garbage, ice, etc.
B. Events - Coordinate volunteers to assist in the event running smoothly
C. Services - Coordinate volunteers to assist in DPT, Medical, LNT, Parking and Placement etc.
D. Territories - Coordinate volunteers for shifts in the territory to greet and help set up newcomers, problem/issue solve as they arise, and/or go to the appropriate service for help.
Please pick your volunteer area on the registration page of the Burning Girl website, register all participants in your party, and go to the donation page! Getting excited!!!




January 29th, 2014
___________________________
"Dawn of the Dancing Dead Picture Show" movie trailer is ready for viewing. We plan to shoot Zombie scenes at Burning Girl 2014 with the kids, and edit that into a G- rated vignette movie so they can participate and enjoy…
HOWEVER… This 3 minute trailer of our full length feature film, is R-Rated.
ALSO watch all the full scenes we have shot so far (rough edits).
Thank you for all the amazing actors, and we look forward to recruiting more talent in the future for the major plot scenes to be shot in the Spring!
January 7th, 2014
___________________________
Happy New Year, Burning Girl! I am collecting the emails from the BG website and will send out a mass email announcing the BG 7 registration process in February. Burning Girl is a bit like the holidays for me; it's wonderful during the build-up, but you're a bit sick of it when it's over. So I needed to give myself a half a year to re- invigorate. Things to look forward to at BG7: Dawn of the Dancing Dead Picture Show movie shoot. We need ZOMbies from 1863. Kids encouraged to participate. I will be making lots of scars, pussing sores, and necrotic flesh wounds to donate to actors. Also, Cocksicle cart will be on rotation, Mardi Gras Parade will prelude the burn, and wine tasting event will be on the schedule. So keep your Mardi Gras masks, collect your favorite bottles of wine to donate, and work on your art car for the parade!




Earlier posts from 2013
_________________________________
The Burning Girl 2014 Calendar and
There were so many wonderful photos to choose for the calendar so we just picked the ones we would want to look at all month hanging on a wall. We used several fantastic photographers and you can purchase the calendar on Zazzle.com.
But…In order to get many of the other beautiful photographs that came from BG6, we also made a coffee table book that you can purchase on Blurb.com. I ordered one and am really pleased with the quality. It is hard cover, nice paper with strong binding, and excellent quality printing. I hope you can enjoy a copy to share with your friends and remember BG 6 for many years to come.
Post Burning Girl Delta Boat Party
​
__________________________________________
September 1st, 2013
Fourth episode of the No-Dance Dutchman series we shoot every year at Burning Girl.
You can watch all four episodes strung together here.
__________________________________________
July 27th, 2013
Burning Girl Six documentary video is complete and uploaded to Youtube
__________________________________________
July 10th, 2013
Burning Girl 6 was a Success!
Another amazing Burning Girl !! Thank you for all the good energy, hard work and creative minds. So many people contributed to make this a success. I think Phillip Romero from the VooDoo Lounge said it best, our two families finally got to meet each other. This will be the last email where I differentiate the Reno/Tahoe Burners in attendance, from the Burning Girl community. From now on, we are all the Burning Girl Community. We were married in Empress Rosa's Rose Palace, celebrated with a parade, and a sealed the deal when Todd Mauldin and Vision lit the Steel Girl together.
Ric and I received so many special gifts and were astounded at the gratitude expressed to us at every turn. The spirit this year was joy, humor, playfulness, and creative expression. The costumes, art cars and Theme Camps were a delight, and I was so happy to see so many cool people, activities, and experiences. We kept it kid friendly, the camps were left spotless, the property was treated with respect, and there were no major injuries!
There are so many people to thank that I am afraid to list them for fear of forgetting someone. Ric and I actually had time to relax and have fun this year. We partied! And that was because of all the hard work put in by all the volunteers, musicians, stage hands, clubs, and lounges. Rod Coleman really helped launch this marriage with his organizational skills, networking, site visits, blog postings, and communication with me — for months. We were tackling a pretty big merging of different cultures and yet, we pulled it off better than could be imagined! Thank you, Rod. Todd Mauldin and Phillip and Laura Romero created the Voo Doo Lounge again this year and it was better than ever with constant cocktails and socializing. The organized events were a big hit. Anna Lafferty and Vision organized the greeters station, which was heaven sent and a must for next year. Marie Gilbert's Kid Camp was deeply appreciated. I got some really good comments from parents whose kids enjoyed the activities. And I want to make a very heart felt thank you to Sprocket and Vision who lead the work crew preparing our camps in 106 degree heat. They came out a week before the event, and stayed until every last shred of evidence was put back in place. Beth Alison Klein took over the medical area, and Danielle Gann-Lind took over rangers — both areas much needed and extremely important. Tim Hunter put up the spectacular Club Neu with amazing visuals, energy and sound. We loved it and hope you return next year. Snake Rattle and Roll Camp helped through out the event with Saloon pick ups and after party clean up. Pig Man and Tuba Man were stellar in leading the parade, NOLA Camp dazzled us with the New Orleans shrimp boil, Bill Lantz brought the good stuff to the wine tasting event, actors costumed up in the heat for the movie shoot, Playa Magic entertained with magic, Bernie made us smile with his puppets, and Snapnt Sound ran the stage with sound equipment so the amazing bands could rock us all weekend long. And for all the camps, I realize the trouble it takes to haul your art cars, theme camps, costumes, and mechanisms for distributing your gifts, to a camping trip. I want to thank everyone for their hard work, optimism, and enthusiasm. It was amazing to see the ranch come alive like a carnival of talent, happy people, and energy.
My 21 year old daughter, Catalina, has been to all six Burning Girls and she said it was the best one yet! I also talked to many other BG alumni, and everyone I asked agreed with Catalina. Before the event some feared the unknown and didn't want Burning Girl to change. But Burning Girl 6 had the same magic it has every year. We still had the amazing bands playing in front of the river while we soaked up the sun in inner tubes, creative projects and giving people — There was just more of it. — More cool people, more fun, laughter, playfulness, costumes, experience camps, and more wonderfulness. I can't tell you how many said they felt like they made some sincere new friends and were inspired to make their camps more artistic with costumes, gifts, and art cars next year.
I also talked to many first timers and asked them what they thought of Burning Girl. The consensus seems to be that they were blown away by our Burning Girl community. I think they imagined we were simply a big camping festival with live music. But we are much more. They were pleasantly surprised by the creativity, hard workers, collaborative spirit, good moods, mind-blowing beauty of the land, and vast amounts of talent. We will obviously have some kinks to work out as we grow and improve so please send me your feedback. What worked for you in particular? What was your favorite part? What still needs some adjusting and how can we make it better. How would you sum up your experience this year? I'd really appreciate the feedback.
We also need every attendee's email address to keep them in the loop. If you registered and brought friends, please send me your friend's email and forward this email. I will need names for credits in the movie too. Many people participated in the movie and I need the spelling of their first and last names. I will edit the movie over the next month and set up a Youtube link to view it and share it on the BG website and Facebook page. Also, email me your photos so we can add them to the master photo link on the website and share photos.
This year's theme was gifting, and in that vein, the musicians gifted their music. Next year we celebrate the artists! The theme for BG7 in 2014 is the "Year Of The Artist"! We are going to have a donation button on the website and start raising money early so we can accumulate enough money to support our incredible artists. If everyone who attended BG6 donated 20 dollars we could help create some powerful art!
If you want to be part of leadership for next year please let me know. A few leaders were overworked and we still need to stream line that aspect. I would like the leaders to be a mix of the new comers and the old timers. We want to have leaders for the different areas of the ranch as well as traditional leaders: We need DPW to clear the land, Parking and Placement, Greeters, Medical, Rangers, Leave No Trace, volunteer coordinators, heads of the parade, movie, club, lounge, art projects, and Burn. Next year we are going to ask people which area they want to volunteer and direct them to coordinate with that leader.
Many people have asked Ric and I why we do this party. It's not for money, it's not for sex or power, and it's certainly not for rest and relaxation! Burning Girl is a giant art project for us. It is a palette and every part of the event is our canvas. So we do it because we are artist and the party is all about the art. Art inspires and heals, and Burning Girl inspires and heals. Burning Girl is not simply a music festival or a rave camping event, and we have to be careful so that it doesn't become either. We all have to protect the very special magic we have at Burning Girl and we can do that by keeping it to ourselves, and only share with the friends that we trust. We don't want the registration to grow exponentially now that 450 people have attended. We don't want Burning Girl to grow big. We want it to grow special. Burning Girl is yours now, and it is your responsibility to protect it like your child. Next year we are only allowing 100 more than this year. That feels right to Ric and I. So please do not spread the word on the Internet. Do not tell random people about it, and do not give away the address.
Once we establish our leaders for next year we can begin figuring out details for registration, tickets, placement, and fund raising. So stay tuned through out the year for news and videos.
You are Burning Girl. I now pronounce you, Husband and wife!
____________________________________________
June 30th, 2013
Greeter Station
_______________________________________________
June 12th, 2013
Fun Featured Theme Camps Registering for BG6!
Thought I'd share some cool camps that are registering for BG6
The Out & Outliers Club: "We will be sponsoring philosophical discussions on topics from the austere to the meaningless....we will be serving salon style cocktails (collins', highballs, cape codders, et al) ...we will be performing tarot card readings ...cooking sumptuous food...hurling invectives ...basking in the warm glow of camaraderie ... and concocting handy lies for all occasions ...we will have an amazing assortment of gifts each with it's own story..."
Marco Polo Camp: "Our camp is about diversity and acceptance in the Technologic era. It is about travel and freedom experience new adventures. Nomvula Marcus Photography will have a photography experience to help you remember Burning Girl 6. Happy Travels!!!!"
Pow WOW!: "Contribution to the 4:20 Wine Soiree on the 4th. I'll have a minimum of 4 cases of Very Nice bottles, perhaps more. The Desert will run Red...with Wine. (-; Current plan includes a 7 1/2 gal Sauvignon Blanc Keg and a 2nd Keg of Rose, suitable for making Spritzers, to be deployed later in the weekend at a central location (tbd) for day time drinking, river floating, movie making and parade enhancement".
Snake, Rattle and Roll:
"We will offer snake bite shots, a safe launch into the river, a stage front spa amphitheater, and shakers and rattlers".
Furka Dome: "Furka Dome will host nightly hooka for those wishing to enjoy. We will have a chill space and lounge area for people to visit and spend time together".
The Coffee Cafe Camp:
"We'll be serving coffee & tea with the fixings from 8 ish to 10 ish every morning, I'm sure there will be good eats, too. When you're looking for some place to lounge we'll have the perfect spot for you. Kick back enjoy the brew & the view;)"
Playa Magic: "Soft acoustic guitar & snack bar out front. Close Up magic by Thomas. The Red Rhino can help shuttle tubers up to the river rafting area. In the early evening it turns into a magic carpet ride for all. For the parade anyone that cannot walk can have a ride if you are dressed crazy".
Karma Chickens: "Wine bar. Not just serving but educational talks about alcohol from a Wine researcher".
Camp Shrunken Heads: "We make and have visitors make shrunken head earrings and necklaces as well as other kid friendly art projects.
Vamp Camp: "Small bar, serving Vamp juice, after the sun goes down. Golf cart limo rides with fur and quad rides".
Campy Cereal Numbers: "Cold MILK of all kinds (whole, coconut, almond, etc) and cereal will be on deck every morning 6ish-8ish along with large quanitites of terrible coffee. Bring a bowl and a spoon and join the fun!"
Nacho Camp: "We will be serving Nachos at the Voodoo Lounge during Mojiitos happy hour".
Just bead: "Iwill be bringing necklaces and beads to gift away, a retail value over $300. I make jewelry for a living and I enjoy sharing my love of beading and stone designs with others".
Nurturing Body Work: "Caring bodywork (Esalen,Thai massage and Watsu water work)".
Front Lumps: There will be international beers, chips and snackies shared to those who visit and probably some rightous meals and stargazing to the invited.
The Fall out Zone: "A relaxing spot that one can chill. Should be plenty of interesting conversations, eats, brews, and laughs. Still somewhat in the works".
Loud Cloud: "When the world was supposed to end we imagined floating through the Cosmos on a hot-tub and Tiki bar equipped cloud with an ample sound system. Since THAT didn't happen the cloud will be landing softly at Burning Girl. Less loud, just as welcoming. All are welcome to stop by for great conversation, Reiki treatments, cranial sacral massage, reflexology, and the occasional bacon vodka shot".
Sunblock Station: "We will be providing "professionally applied" sunblock and for those who over-indulge we will have soothing aloe vera lotion. In addition we will host a martini party Friday or Saturday evening so as not to confict with Hellraisers martini party".
Side Show: "Sideshow" is a new burningman camp located in "Illumination Village". Geeks, freaks, and absurdities is our sub-theme. We'll have sideshow banners painted by Killbuck, 'things in jars', and the corn-dog spinner activity"
The Oracle: "The Oracle is the old ZsuZsu heart trailer that I've owned since 2009 and have remodeled for the second time to be a cozy place to read oracle cards and help people connect to their higher or soul self".
Solve for )'(

: "We are a couple of HS math teachers from Chicago, taking our show on the road. Step up and choose your level of difficulty, solve the problem, and win an appropriate prize in your choice of drink or food (sip, shot, cup, bottle / nibble, bite, slice, pie)".
Kidsville

- Activities at the barn porch
TD Photography -

BG portraits and event calendar work
Cat-Nip Camp

- Meandering cocksicle cart
Camp wine-a-lot

- Making and giving away hula hoops.
NOLA Camp -

New Orleans food, Mardi Gras Parade, movie making in the saloon
Hammering Kids Camp

- Provide kids with hammer and nails
Flambeaux Camp

- Running stage sound and (Pirate Radio 99.9 fm)
Voo Doo Lounge

- Cocktail lounge
Camp Roundabout

- Roundabout sustenance and happy hour for the soul
ABC Alphabet Block Camp

- Giant alphabet blocks
Generation Gap

- Dance lessons on the main stage
Poly Camp

- Introduction to polyamory presentation
Empress Rosa's Rose Palace

- Self service weddings chill space
Club Neu

- DJ music Club Tent
Monkeyboy Music

- Guitar Lessons
Rum Dum Camp

- Serving rum and Cokes and deep fried oreo's
Band Camps
- Gifting their music:
The Weissmen

(
Camp
Pow WOW! )
Buckaroo Bonet

(
Camp
Pow WOW! )
Honeydust
(
Camp
Pow WOW! )
Jerry Bowden & The Soul Rockers
_______________________________________________
May 13 th, 2013
Kids Camp
Three day kids camp for Burning Girl 2013 from Thursday July 4th through Saturday July 6th . Ages 6 through 18 come to the barn porch for activities. The schedule is being developed now, but one thing we were thinking is to have the kids make a beautiful tile mosaic with all my mosaic scraps. Check back as we get closer for updates.
Please bring a sack lunch for Thurs and Fri. They ask that parents volunteer 1 hour of their time per child attending and provide an activity for 15 children to participate in during that hour.
The Burning Girl 2013 poster features our awesome line up of bands this year
You can order this poster directly from

Zazzle.com
_______________________________________________________
April 20th, 2013
Club Neu is a long time Burning Man Club Tent. Last year they were placed at 4:30 and Esplanade. (For those of you who haven't been to Burning Man, that is a big honor to be placed here).
One of the wonderful things about Burning Man is watching the day and night people transit their shifts. As the "day people" start to get pretty lit around 5 pm, the "night owls" are just getting their first cups of coffee down. So for you night owls, we now have another option besides the Saloon for 3 am revelry. Club Neu will sart at 11 pm, after the bands stop playing.
Check out the BG6 Schedule on the BG website to see what nights he will be spinning what.
_______________________________________________________
April 18th, 2013
Here is a list of Theme Camps registered so far:
Sideshow Camp: Geeks, freaks, and absurdities - Sideshow banners, things in jars, and corn-dog spinner activity.

Snake, Rattle and Roll Camp - Float launch, day spa, and gifting rattles

Cat-Nip Camp - Meandering cocksicle cart

Camp wine-a-lot - Making and giving away hula hoops.

NOLA Camp - New Orleans food, Mardi Gras Parade, movie making in the saloon

Hammering Kids Camp - Provide kids with hammer and nails

Flambeaux Camp - Running stage sound and (Pirate Radio 99.9 fm)

Voo Doo Lounge - Cocktail lounge

Camp Roundabout - Roundabout sustenance and happy hour for the soul

ABC Alphabet Block Camp - Giant alphabet blocks

Generation Gap - Dance lessons on the main stage

EcoStudents Alliance Kids Camp - Activities for kids ages 6 through 18

Poly Camp - Introduction to polyamory presentation

Empress Rosa's Rose Palace - Self service weddings chill space

Club Neu - DJ music Club Tent

Monkeyboy Music - Guitar Lessons

Rum Dum Camp - Serving rum and Cokes and deep fried oreo's

The Oracle Camp - Read oracle cards to connect to the higher soul

Loud Cloud- Reiki, cranial sacral massage, reflexology, occasional bacon vodka shot

Sunblock Station - Sunblock, aloe vera lotion, and martinis
_______________________________________________________
April 16th, 2013
6th Annual BG commemorative T-Shirts are available and ready to order online. You can order various styles, sizes and colors directly from Zazzle.com. We have Men's, women's and children's sizes and styles.
The artwork was created by Eyeball James:
http://eyeballjames.weebly.com/
_______________________________________________________
July 8th, 2012

Burning Girl was a smashing good time!


Thank you everyone for creating another amazing Burning Girl this year. I have so many people to thank that I don't even know where to begin. The camps were left cleaner than ever and that means a lot us. Everyone got into the spirit of the land and cared for it as if it were there own. I didn't take as many photos as I usually do so I am counting on all of you to send me yours. I'll post them all on the website so we can share each other's experiences.

All the bands sounded great and I really want to express my appreciation for Charley and Karen on sound. Their entire camp was so helpful in keeping the 5 day event running smoothly and trouble shooting any issues. We couldn't do it without your family, and thank you for making the arrows, Mardi Gras masks and BG beer. Thank you Kat, for doing wee-hours security, and Jan for helping with the movie and final day clean up. Thank you Loretta, Desirae, Erv and Kathy for the Mardi Gras themed art car, and Loretta's pole dancing skills. Hope your bruises heal fast! A special thank you to Phillip and Laura for the wonderful Voodoo Lounge that hosted the midnight social gatherings, and cocktail parties. Todd and Carrie, thanks for entertaining in the lounge with games and music and keeping the kids busy. Thank you to all the bands who traversed for many hours to join us, and thanks to all of the out of state friends and family who drove and flew in from other parts of the country. Thank you Matt and Keith for blowing the horns during the parades, and thank you Joey, for driving the party bus. All of our friends, whose presence make this party so very special are dearly valued by Ric and I, and make all the hard work worth it. The parades and movie making were so fun, and the burn went off smoothly, without a hitch. Your participation helps get everyone into the spirit of Burning Girl. A very, very special thank you to Ric, for making it all possible and working so tirelessly for 10 days straight and sharing this magnificent land with all our friends.

I'll get started on the videos so be sure to send me your footage clips and photos. Please send them to Maximova@pacbell.net

Warmly,
Melinda


_______________________________________________________
July 5th, 2012
Burning Girl Has Begun


Last night the Hellbusters played on stage, people were giving massages in the spa, kids were in the 6 man tub, loungers in the cabana bar and VooDoo lounge, revelors in the Starr Saloon, The Mardi Gras art car circled the esplanade with dancers on the pole, and campers created thier beautiful spaces. It is truly a site to see this place come alive every year. Looking forward to today and greeting more as they arrive for the weekend.

___________________________________________________________
June 6th, 2012

___________________________________________________________
June 3rd, 2012
Burning Girl Posters are Here!


The 2012 commemorative poster for the 5th annual Burning Girl is now available. Collect all 5 posters going back to the 1st Burning Girl in 2008.

Store

___________________________________________________________
April 19, 2012


East Walker River at Burning Girl

The East Walker river at Rancho Rico is running low this time of the year. We don't expect a flood during Burning Girl like last year since the Sierra snow fall has been relatively light. The Walker River originates in the Eastern Sierra Nevada between the Twin Lakes and Virginia Lakes basins and flows north through Bridgeport to Yerington. The levels are directly affected by the snow fall in the mointains. We anticipate a mild river perfect for floating down on the 4th of July.


__________________________

March 23, 2012

Calendar shoot at Burning Girl


This year we will shoot a Mardi Gras - Burning Girl themed calendar. Photographers, please submit your best photos for possible inclusion to the calendar. After the event we'll pick our top 12 to be in the calendar
.


Below are some of the many photos we wished we could
have included in last year's calendar but there weren't enough months for all the amazing photos. To order your calendar from BG4, or view the selected photos go
HERE
No-Dance Dutchman Trilogy
The 3rd sequel to the Dutchman movie will be made at the Starr Saloon Saturday morning, July 7th 2012 @ 10 am. Anyone in Saloon/Western costume can be in the movie!

Yes, the Dutchman reappears in drag! A homeless, barefoot, woman named Dragella wanders up to the Starr Saloon. Because she is barefoot, Starr gives her the wooden Dutch shoes to wear. Once she puts them on, she becomes an evil witch and starts flirting with Dancing Bear. She can do acrobats (body double) and Starr becomes very jealous.
Dragella's
spell makes Dancing Bear see her as a beautiful, young woman
(body double)
and he gets sucked into her spell and follows her command to make the Starr Saloon a dry saloon. There will be a scene of all the gunslingers, gamblers, and saloon girls pouring out the liqueur. Dragella covers the sign over the door that says, "Dance with your horses and water your women" with a sign that says, "No Drinking, No Dancing, No Fun!" Everyone at the Starr Saloon is sad, and mills about with drawn faces, until the Shaman sees a hint of striped socks under Dragella's skirt and realizes that she is a witch! The Saloon patrons all tackle her after a raucous chase scene, yank off the wooden Dutch shoes, and banish her from the Saloon. The final scene shows Starr and Dancing Bear tossing the shoes into the river from the bridge, and a close up of the wooden Dutch shoes floating down the river…To be found by a father and son, fishing at Burning Girl 2013…
__________________________

March 15, 2012
Outdoor Mosaic Shower
Burning Girl
Mosaic
Outdoor Shower
I finished making the Burning Girl mosaic for the outdoor shower. We still need to trim it out, but it will have hot and cold water and be perfect for rinsing off after getting out of the river.
_______________________________________________

March 12, 2012

_______________________________________________
March 1, 2012
Bands at BG 5!
Welcome to the 5th annual Burning Girl Festival! The theme this year is Mardi Gras and we've added 4 days of live music, beginning Wednesday, July 4th. Opening at 6 pm on the 4th of July are The Hellbusters out of Reno, whose lean hard blues delivers raw, hypnotic and melodic.

Thursday at 8 pmReno's, The Mo Beach Band, whose female lead singer performs everything from Janis Joplin to Stevie Nicks.

Friday, July 6th at noon, we get a little "Los Lobos" flavor with Cisco, from Reno, followed by new comers, Whiskey Train at 3 pm, a rock and blues band out of Reno. Buckaroo Bonet and Honey Dust, from San Francisco will be rocking' us through the night starting at 7:30. Bring your dancing shoes, because Buckaroo Bonet is one fun, funky, rockabilly band, and Honey Dust is a honey of a band with the creamy and dreamy voice of front man, Darren Nelson.

Saturday is Burn Day and we start off the live music at 3 pm with Modesto's Creole Jazz Kings. They play hot New Orleans jazz with the Jazz King sound, and at 6 pm, the customary, DWI inducing– (Dancing While Intoxicated) Windshield Cowboys, straight out of Petaluma California go on. Closing out the scheduled bands is the ever-talented, Primitive Rhythm, a rock and blues band out of San Francisco playing and slaying everything from Hendrix to Primitive Rhythm originals. They go on after we burn the girl around 9pm-ish.

Don't leave early on Sunday and miss out on the open stage for musicians to jam together and entertain the tired troops.

…and that is just the music… don't forget the movie-making, swimming, hiking, four wheeling, saloon swigging, and bead throwing.
You can check out the full schedule and sample the bands here:



Band Schedule



Be sure and RSVP and invite all your peace-loving friends and be sure to get up on Wednesday to support all of our bands!
Contact Us
_______________________________________________________
June 30, 2011

Brothel in the Starr Saloon
_______________________________________________________
June 28, 2011
Gifting at Burning Girl
Acts of giving. The value of a gift is unconditional and does not require a reciprocal return or exchange.


Martini Party
: Hellbusters Cafe is hosting a "Martini Party" welcoming bottle donations.



Everyone bring a bottle to donate to the saloon! We will not providing any alcohol for sale.


Drink responsibly, and be over 21 years


_______________________________________________________
June 24, 2011

Madeleine Pickens and Burning Girl


Madeleine Pickens, wife of Billionaire, Boon Pickens, has dedicated her life to creating a sanctuary for the wild mustangs that are rounded up on BLM land. Mrs. Pickens is preparing a speech to send to us at Burning Girl and although she cannot personally attend, she is grateful that we are able to say a few words on her behalf. She will be giving a shout-out on her Facebook page about Burning Girl and the charity calendar we are shooting at during the event!
_______________________________________________________
June 23, 2011
_______________________________________________________
June 22, 2011
Adhere to fire safety and prevention. We are in a dry area and the fire hazard is high in July. We have authorized fire rings around the property. Please only use these authorized fire rings for marshmallow roasting etc. and use your BBQ for cooking. Be sure to watch for wind and extinguish coals.
_______________________________________________________
June 21, 2011
Lyrics from Burning Girl 2009 written by Bill Gresick

(The "Porno sounding" music is from iMovie
)
_______________________________________________________
June 20, 2011
_______________________________________________________
June 18, 2011
Beer Tent at Burning Girl
Philip Romero, will have lounging area (couches etc) for anyone who wants to get out of the sun. They also will be opening it up
as a beer garden for anyone over 21.
_______________________________________________________
June 17, 2011
_______________________________________________________
June 15, 2011
Traffic at Burning Girl

After you unload your vehicle please go park your car. You can park by the front gate and the party bus will circle around to pick you up. Bands park by the side of the barn.
Many people will be arriving and many may be leaving, so we need to keep traffic moving one way in a counter-clockwise direction.
Make sure you have a good spare tire before your trip out to Rancho Rico. The last 10 miles on East Walker Road is a bumpy, country road and there is no cell phone reception.
Don't turn on West Minister Rd. That road is now closed. Turn on
East Walker Road.


Please check in at the main house upon arrival to receive direction for camp sites.
_______________________________________________________
June 10, 2011
This year you will have a choice of a hot shower in the barn with double sinks to brush your teeth, or a cool, outdoor shower to rinse off in the heat.
_______________________________________________________
June 9, 2011
"

Pirate Radio

K-Rico" will again be broadcasting the music live from Burning Girl on 99.9 FM starting Wednesday, July 4th
_______________________________________________________
_______________________________________________________
May 25, 2011
_______________________________________________________
May 19, 2011